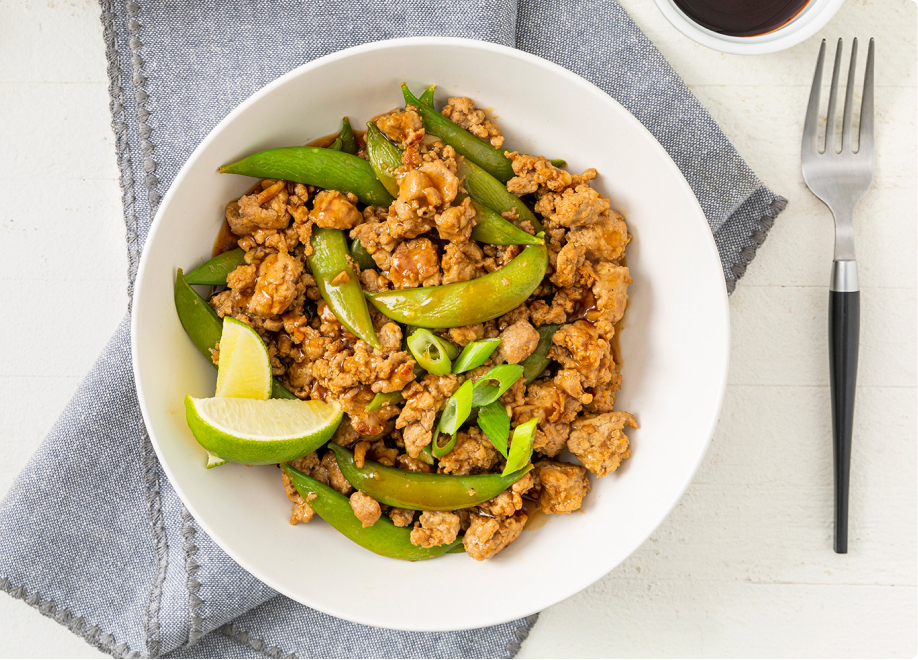 Farm To Family Ground Turkey Stir-Fry
Ingredients
2 tablespoons olive oil, divided
1 pound thin sugar snap peas, trimmed
1 pound Farm to Family® by Butterball® 93%/7% Lean Ground Turkey
1 cup low sodium soy sauce
⅓ cup firmly packed light brown sugar
¼ cup rice vinegar
2 (3-inch pieces) fresh ginger, peeled and grated (or 3 tablespoons grated ginger)
5 cloves garlic, minced
3 tablespoons fresh lime juice
½ teaspoon kosher salt
½ teaspoon ground black pepper
2 tablespoons water
1½ tablespoons cornstarch
½ cup sliced green onion
Garnish: Lime wedges

Prep Tip: Don't have these ingredients on hand? No problem! Substitute your favorite vegetable for sugar snap peas, such as broccoli florets, thin green beans, or sliced zucchini.