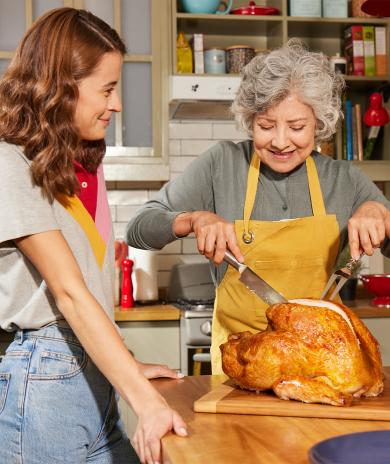 Calculators & Conversions
Don't waste time trying to figure out how to convert measurements, how much turkey to buy or how much time is needed for thawing and cooking.
Our convenient cooking calculators make your time in the kitchen more efficient by helping you calculate and convert everything from the size of your turkey to how much time you'll need to thaw or cook it. 
We have liquid, dry, temperature, and traditional weight measurements converted right here for you.
Calculators
PLAN PERFECT PORTIONS
Which best describes your guests?
You will need
of turkey
of stuffing
HOW LONG TO THAW
Which thaw technique will you use?
You will need
days and
hours
HOW LONG TO COOK
Does your turkey have stuffing?